From the Shelf
Neely Tucker: The Belly of the D.C. Beast
I've been a fan of Neely Tucker's thrillers since the first stunner--The Ways of the Dead--about the murder of the teenage daughter of a Washington, D.C., judge. He followed with Murder, D.C.--another death, this time the son of a prominent African-American family, who's found in the Potomac near a violent drug den--and now Only the Hunted Run (all published by Viking). Tucker has been a staff writer for the Washington Post for 16 years, which has given him the background to create a profane, flawed reporter in Sully Carter, a former journalist in war-torn Bosnia, and to limn the class and racial underbelly of the District. In Only the Hunted Run, Carter nearly dies during a shooting rampage in the Capitol. His investigation eventually leads him to St. Elizabeth's, a corrupt mental hospital. Tucker's plots are riveting, to be sure, but a case can also be made to read him for his edgy prose and snappy dialogue.
After the shooting, Sully--often mired in grief and anger and alcohol, always with an authority problem--is stuck in the "mosquito-breeding swamp called downtown... people walking around like clubbed fish, dazed but not quite dead. An Edward Hopper painting in three-quarter time." As he works into the night on a rewrite of the murder story, "feeds coming in fast from all over.... He felt like a tuning fork that had been struck on a gong the size of Nebraska, the tension from across the room pouring into him, like he has sensor panels on his palms, on his chest." Copy editors sit at their desks, "the last barricade against reportorial failures of grammar, common sense, and third-grade mathematics." Later, at Sully's home, "The ceiling fan spun slowly, more a thought than an actual breeze."
Sully Carter--tough, sardonic, and yet compassionate--is a marvelous creation, and Neely Tucker is a superb writer.



In this Issue...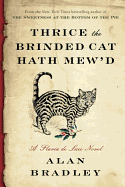 In the eighth of Alan Bradley's Flavia de Luce mysteries, Flavia investigates a death in the local village while fretting over her father's illness.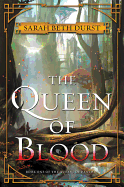 A gifted young woman faces the threats of a world controlled by a queen whose power is corruptible and uncertain.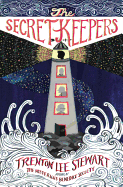 In this novel, 11-year-old Reuben Pedley finds an antique pocket watch with a powerful secret.
Review by Subjects:
Mystery & Thriller ⋅ Science Fiction & Fantasy ⋅ Graphic Books ⋅ Food & Wine ⋅ Biography & Memoir ⋅ Children's & Young Adult

From Copperfield's Books
Upcoming Events
JAZZ IN THE NEIGHBORHOOD COLLECTIVE
09/30/2016 - 6:00PM
Montgomery Village - "Compositions by some of our favorite jazz composers" Come enjoy the great American art form of jazz with some of the Bay Area's finest jazz musicians at your hometown Copperfields. We're partnering with the nonprofit Jazz in the Neighborhood for this free concert series at our book stores. Renowned jazz musicians share the stage with aspiring young players from local schools, in accordance with the jazz tradition of "learning on the bandstand." At all their shows,...
Book Candy
Censorship and Banned Books
Bustle shared "15 quotes about censorship and the danger of banning books."

---

Quirk Books displayed "the jewelry lover's guide to literature."

---

"Truman Capote's ashes sold for $43,750," the Guardian reported.

---
"All good writing is swimming under water and holding your breath." Signature featured "19 F. Scott Fitzgerald quotes for flappers and philosophers."

---
Buzzfeed showcased "24 bookshelves that will mildly arouse any book lover."

Great Reads
Rediscover: The Queen of Katwe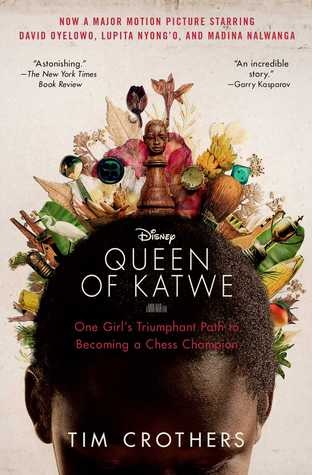 Phiona Mutesi was born in 1996 in Katwe, the largest slum in Uganda's capital, Kampala. Her father died of AIDS when she was three, and when she was nine, Phiona dropped out of school when her family could no longer afford to send her. One day in 2005, while searching for food, Phiona met Robert Katende, a missionary who discovered and nurtured Phiona's unexpected talent for chess. She ascended the ranks of her country's chess championships until she was competing on Uganda's national team in the World Chess Olympiads. Phiona is now a Woman Candidate Master, the first titled female in Uganda's history.
In 2011, sports journalist Tim Crothers wrote about Phiona's remarkable journey for
ESPN the Magazine
, which he expanded into a book,
The Queen of Katwe: One Girl's Triumphant Path to Becoming a Chess Champion
. A film version developed by Disney,
Queen of Katwe
, comes out this Friday, September 30. Madina Nalwanga makes her acting debut as Phiona Mutesi, starring alongside David Oyelowo as Robert Katende and Lupita Nyong'o as Phiona's mother, Nakku Harriet. On September 6, Scribner released a movie tie-in edition of
Queen of Katwe
($16, 9781501127182). See the original
Shelf Awareness
review of Tim Crother's "inspirational" book
here
. --
Tobias Mutter

The Writer's Life
Reading with... Bryn Greenwood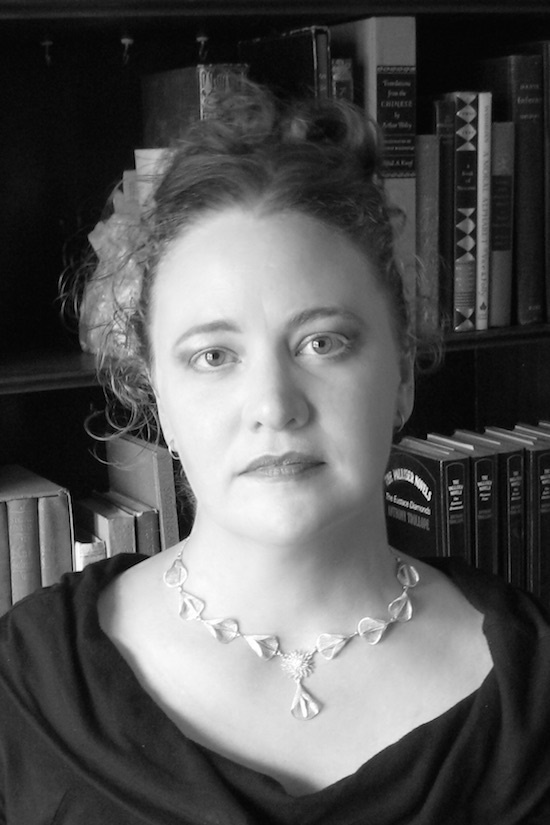 photo: Jennifer Stewart Newlin
Bryn Greenwood is a fourth-generation Kansan and the daughter of a mostly reformed drug dealer. She earned an M.A. in Creative Writing and works in academia as an administrator. Her stories and essays have appeared in the New York Times, the Battered Suitcase, Karamu and the Chiron Review. Her debut novel, All the Ugly and Wonderful Things, was just published by Thomas Dunne Books/St. Martin's Press. She is married to an extensive home remodeling project, and is raising a small herd of boxers and hairless cats.

On your nightstand now:

I always read in pairs. One fiction, one nonfiction, usually on completely different topics. My fiction bedtime book is Erika Swyler's The Book of Speculation, which is doing a thing that I love: switching narrative threads while moving backward and forward in time. My nonfiction book is A Murder over a Girl by Ken Corbett. I can read it only in small doses, because it's absolutely heartbreaking.

Favorite book when you were a child:

Ursula LeGuin's The Tombs of Atuan, in no small part because it sent a clear message to me that women were capable of wielding power and making life and death decisions. There's this undertone of menace that runs through the whole book, from Tenar's symbolic sacrifice as a child to the moment where she issues the order to have two prisoners executed, and yet she rises above that. She doesn't merely abandon her home to travel to a foreign land with a stranger. She destroys everything she knows to bring salvation to Earthsea. If not for her brave leap of faith, the sorcerer Ged wouldn't have lived to see the third book in his own trilogy.

Your top five authors:

Anthony Trollope goes at the top for the sheer fact that there are so many of his books to enjoy. From there I feel like a small child tasked with choosing her five favorite stuffed animals. Ursula LeGuin will inevitably appear repeatedly any time I'm invited to talk about books, as will Margaret Atwood. Her entire oeuvre has shaped me, not just as a reader and a writer, but as a human. To round out the top five, I'm going with Toni Morrison and Mary Renault.

Book you've faked reading:

Gravity's Rainbow. With apologies to Thomas Pynchon, I just couldn't get into it. I actually faked having read it on a graduate level exam, which I managed by regurgitating the dimly remembered drunken conversations of my fellow graduate students who had read it.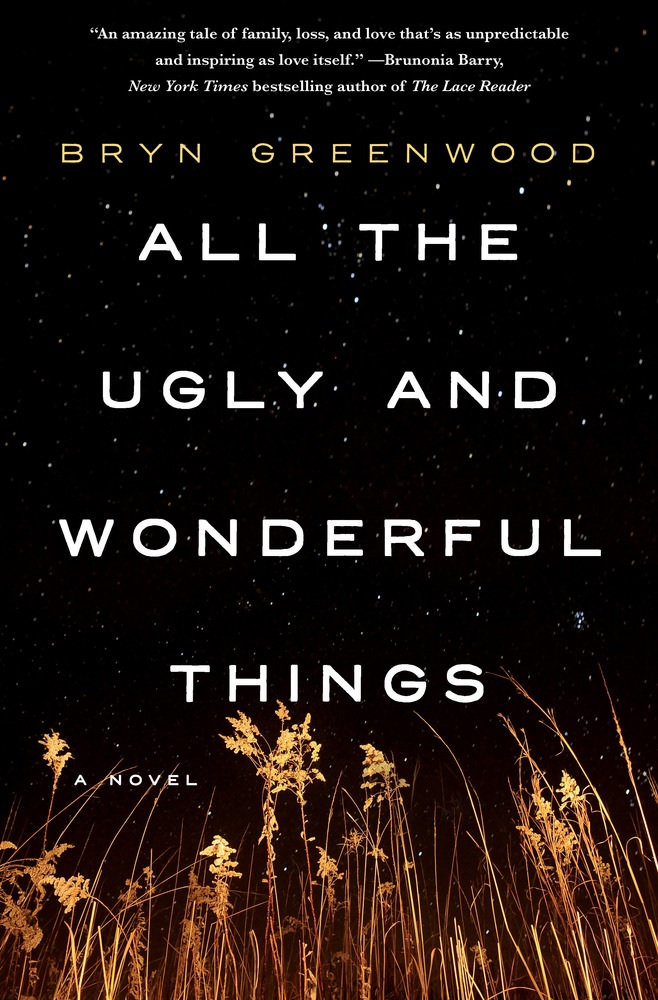 Book you're an evangelist for:

The Princess Bride. The movie is pretty universally loved in the U.S., but I meet a lot of people who have never read William Goldman's book. It's a masterpiece, and so cunningly crafted that even in the Internet age, people will walk into libraries and bookstores in search of more S. Morgenstern books. Additionally, Goldman's characters are so layered (and his prose so diabolically funny) that watching the movie with the book under your belt is even more enjoyable.

Book you've bought for the cover:

Alan Moore's Watchmen. I remember walking into the old Forbidden Planet in London, where I was thrilled to be a nanny for one of my professors. I actually had the kid in a buggy, pushing him down the narrow aisle, when I was stopped in my tracks by the bright yellow smiley face with the splotch of blood. I picked the book up and even before I'd opened it, I thought, Yes, I'm getting this. Happily, the cover did not disappoint.

Book you hid from your parents:

There were several books that I hid from my mother when I read them. I sneaked out of my bedroom at night to borrow Austen's Pride and Prejudice, reading a few chapters each night and then returning it to the shelf. Later I did the same with Nabokov's Lolita. Pride and Prejudice was forbidden to me because it was a very nice, hardcover edition of my mother's favorite book, and I was a bookish but grubby eight-year-old. Lolita was on the same high bookshelf with the fancy, grownup books, and that was precisely why I decided to read it. My mother, it turns out, has never read Lolita, but shelved it with the forbidden books, because she'd heard it was "nasty." Additionally, as teenagers, my sisters and I secreted copies of various V.C. Andrews books under our beds, on the presumption that if Mom knew what was in them, they would have been forbidden.

Book that changed your life:

So many books have changed my life, but I'm going to go with the one that I'm most keenly aware of having altered my worldview: Ralph Ellison's Invisible Man. I grew up in a very small town in Kansas that was overwhelmingly white. By the time I went to college, I had spent time with exactly one black person: my wonderful eighth grade English teacher, Mrs. Aletha Moon. I read Invisible Man on her recommendation, and it opened my eyes wide to the nature of systemic racism in America. I left that book more radically changed than any other book.

Favorite line from a book:

"They were his last words, because Maurice had disappeared thereabouts, leaving no trace of his presence except a little pile of the petals of the evening primrose, which mourned from the ground like an expiring fire. To the end of his life Clive was not sure of the exact moment of departure, and with the approach of old age he grew uncertain whether the moment had yet occurred." --From E.M. Forster's Maurice.

I love how perfectly it describes a moment suspended in memory, and one that reveals so much about the characters. Plus, I love this whole book, because I'm a sucker for seemingly doomed love stories with happy endings.

Five books you'll never part with:

Strunk & White's The Elements of Style is not only an enduring and reliable guidebook for writers, it's a fun read. I would have chosen something from Elements as my favorite line from a book, but I don't know how I would have decided which line to use.

The Persian Boy by Mary Renault, because at its heart it's a love story, but one that isn't built on the premise of happy endings or equality in love. On a long enough timeline, nearly every story--historical or fictional--has a sad ending. The point is not necessarily to be requited, but to love.

The Color Purple by Alice Walker. This is one of those books that nearly exhausts you, as it runs you from one end of the emotional spectrum to the other. Misery, hope, loneliness, love, lust, hate, joy. Name a feeling and it's in this story, expressed in such an intensely open way that you can't help but feel it as you read it.

Anthony Trollope's The Way We Live Now. It is so piercing in its evaluation of ne'er-do-wells living on credit and scheming, morally bankrupt financiers that a lot of it rings true today. Plus its romantic subplots, even the ones with happy endings, are all tainted with devastating betrayal. Marie Melmotte is my absolute favorite literary heroine, because she's so feisty. She loves recklessly but fiercely.

Codex Seraphinianus by Luigi Serafini. Until you see this book, you can't begin to comprehend how amazing it is. After college, I lived in a small town in Japan, and when I reached the end of the local library's limited number of English-language books, I stumbled across this. On countless cold, snowy Niigata winter nights, I pored over the fantastical drawings and indecipherable text. Even now, if I take this down from my bookshelf, even if just to dust the shelf, I'll likely spend an hour or more perusing it.

Book you most want to read again for the first time:

Mark Helprin's Winter's Tale. I first read this book at a time of great upheaval in my life. I'd just dropped out of high school, left home to attend college, and lost someone close to me. Everything was new and even the ground I was walking on seemed unstable. This book gave me a sense of hope that there were immutable truths, eternal loves and futures full of things worth risking my whole heart on.

Book you wish you'd never read--not because it was bad, but because you've never recovered:

The Heart Is a Lonely Hunter by Carson McCullers. I think it's a beautiful, incredible book, but I never recommend it to people, because it wrecked me emotionally. After I read the end, I ugly cried for about an hour. Then I quickly donated the book to my local thrift shop, because I didn't even want to be reminded of how sad it made me. In fact, thinking about it now makes me want to cry a little.

Book Reviews
Mystery & Thriller

Delacorte, $26, hardcover, 352p., 9780345539960
Bloomsbury USA, $26, hardcover, 352p., 9781632864499
Science Fiction & Fantasy

Harper Voyager, $19.99, hardcover, 368p., 9780062413345
Pantheon, $26.95, hardcover, 352p., 9780307908797
Graphic Books
Stone Bridge Press, $29.95, paperback, 928p., 9781611720259
Dark Horse Books, $14.99, hardcover, 112p., 9781506700632
Food & Wine
Little, Brown, $27, hardcover, 256p., 9780316316330
Biography & Memoir
Random House, $26, hardcover, 368p., 9780812998702
Dey Street Books, $27.99, hardcover, 336p., 9780062459008
Thomas Nelson, $24.99, hardcover, 304p., 9780718017347
Children's & Young Adult

Megan Tingley/Little, Brown, $18.99, hardcover, 512p., ages 9-12, 9780316389556
Enchanted Lion, $17.95, hardcover, 48p., ages 5-8, 9781592702015