From the Shelf
Subterranean Press Gems
Specialty science fiction and fantasy publisher Subterranean Press regularly presents limited-edition works from blockbuster names. Shelf Awareness reviewer Rob LeFebvre recommends a few: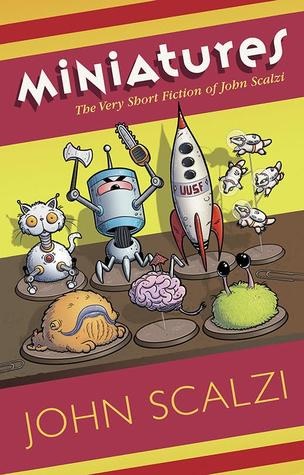 Miniatures: The Very Short Fiction of John Scalzi by John Scalzi, illus. by Natalie Metzger ($40)
John Scalzi writes in only two speeds: novel-length fiction or "really short" stories. These brief science fiction tales are, however, long on charm and intelligence. "When the Yogurt Took Over" packs a ton of plausible speculation into a 1,000-word essay about what happens when a batch of yogurt becomes sentient. "The Other Large Thing," written in 140-character Tweets, explores the relationship between Sanchez, the family canine, and a new household robotic assistant. Smart, funny, short: Miniatures does well with all three.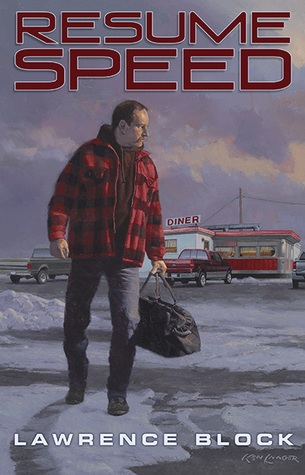 Resume Speed by Lawrence Block, illus. by Ken Laager ($25)
A man named Bill shows up in the small Montana town of Cross Creek, fresh off a Trailways bus, toting a small duffel bag. He applies for the short-order cook job at the diner, and proceeds to build a small, satisfying life. It seems like everything is going Bill's way--until it doesn't. Mystery Writers of America Grand Master Lawrence Block delivers an eminently pleasing and bittersweet novella about a man trying to outrun his mysterious past.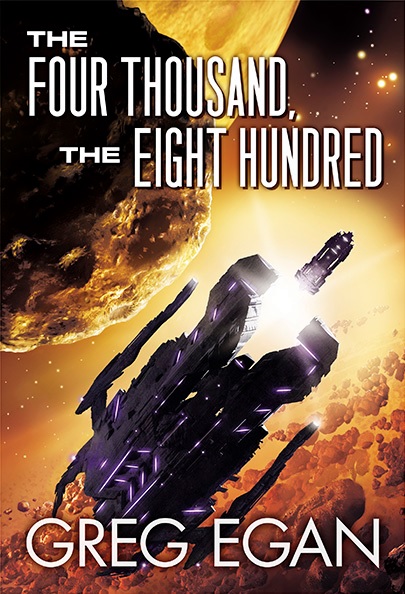 The Four Thousand, The Eight Hundred by Greg Egan, illus. by Dominic Harman ($40)
Greg Egan brings his formidable talent to a short, punchy novella about future humans living on the two largest asteroids between Mars and Jupiter. Vesta society is falling apart as its inhabitants become deeply divided over the importance of contributing intellectual property to a colony that values tangible goods. This causes many to stow away on export pods, risking the harrowing space journey to reach the colony on nearby Ceres, which must weigh the consequences of harboring refugees against its import needs. This tightly plotted story from a master of the SF genre is tense and poignant. --Rob LeFebvre, freelance writer and editor



In this Issue...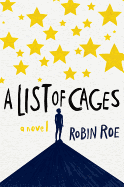 Robin Roe's extraordinary debut YA novel is as much about love and compassion as it is about grief and abuse.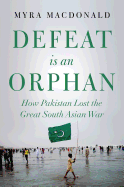 Myra MacDonald argues that Pakistan has lost its decades-long rivalry with India thanks in large part to its shortsighted embrace of militant groups.

Will Schwalbe, book editor and voracious reader, shares witty, warm, insightful essays on books that have resonated throughout his life.
Review by Subjects:
Fiction ⋅ Mystery & Thriller ⋅ Biography & Memoir ⋅ History ⋅ Business & Economics ⋅ Social Science ⋅ Psychology & Self-Help ⋅ Health & Medicine ⋅ Children's & Young Adult

From Copperfield's Books
Upcoming Events
CALISTOGA COMMUNITY READS: ELIZABETH McKENZIE
01/17/2017 - 7:00PM
Calistoga - Longlisted for the National Book Award for Fiction and a finalist for the Baileys Prize for Women's Fiction, The Portable Veblen is an exuberant, laugh-out-loud, one-of-a-kind novel about love, family, war, nature, and changing values. Set amid the new-money-versus-anti-establishment clash that is contemporary Palo Alto, the book follows charming Veblen and her fiancé Paul—a young couple on the brink of marriage—who find their engagement in danger of collapse as they weather each...
POP-UP BOOKSTORE: PEKING ACROBATS
01/17/2017 - 6:30PM
Santa Rosa - Back by popular demand! Don't miss this awe-inspiring theatrical experience featuring China's most gifted tumblers, contortionists, jugglers, cyclists, and gymnasts with live musical accompaniment. Tickets & info: lutherburbankcenter.org
Book Candy
'The Ultimate Book-Lover Bucket List'
"The ultimate book-lover bucket list" was offered by PopSugar.

---
TypeTatts: "Classic tattoos with a typography twist honor beloved typeface designs," My Modern Met reported.

---
"From a 17th-century sci-fi utopia to an autobiographical vampire novel," author Danielle Dutton chose her "top 10 books about wild women" for the Guardian.

---
"A travel guide to literary woods" was featured by Quirk Books, which noted that fantasy novels are "home to some of the world's most magnificent natural arboretums."

---
Buzzfeed found "25 amazingly clever ways to display books in your home."

Great Reads
Rediscover: The Handmaid's Tale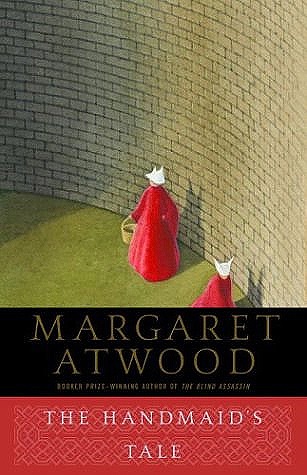 Margaret Atwood's The Handmaid's Tale is set in a near-future New England ruled by the Republic of Gilead, a totalitarian theocracy in which women are severely subjugated. Offred is a handmaiden, a class of women owned by powerful men solely for reproductive purposes (her name literally means Of-Fred). The novel follows Offred's harrowing experiences as property of The Commander and his wife, interspersed with flashbacks from before the revolution and her failed attempt to escape Gilead.
The Handmaid's Tale, first published in 1985, won the 1987 Arthur C. Clarke Award, was a finalist for the 1986 Booker Prize, and cemented Atwood's reputation as a master of literary speculative fiction. The book satirizes current social and religious trends in the United States, using an historical basis in 17th-century Puritan communities, to create a compelling work that is often taught in high school and college courses. On April 26, streaming service Hulu will premiere a series based on The Handmaid's Tale starring Elisabeth Moss as Offred and Joseph Fiennes as The Commander. It was last published by Anchor Books in 1998 ($15.95, 9780385490818). --Tobias Mutter
The Writer's Life
Carol D. Marsh: From Judgment to Compassion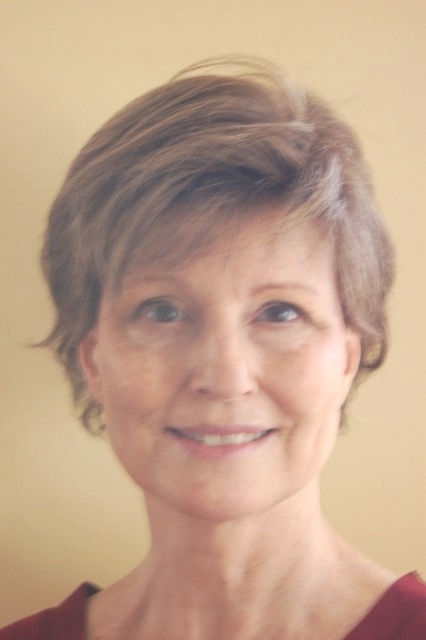 Carol D. Marsh is a writer, blogger, social justice advocate and founder of Miriam's House, a residential program for homeless women with AIDS. Marsh earned her MFA from the creative nonfiction program at Goucher College in 2014. In May 2016, her essay "Pictures in Leaves" was chosen for the 2016 New Millennium Writings Nonfiction Award. Nowhere Else I Want to Be: A Memoir (Inkshares) is her thesis and first published work. Our review is below.

What made you decide to tell the story of Miriam's House in book form?

It wasn't a decision so much as a process. After I had to resign from Miriam's House (due to chronic migraine disease) at the end of 2009, I began writing about the women out of the grief of leaving a job I loved. It was both catharsis and an effort not to forget them. After several months, I had 30,000 words and began to think I might have a book. So I queried a few agents and found out that a loose grouping of stories doesn't make a book, at least not the way I'd done it. Around this time, I learned about low-residency writing programs, looked into them and decided the schedule--two weeks a year on campus, otherwise at home--fit the life I'd developed to manage my migraine pain. I was accepted into the MFA program in creative nonfiction at Goucher College. My thesis became this memoir.

You interweave the story of the women of Miriam's House with your own journey as a caregiver: exploring your own need to be liked and validated, while struggling to be truly present to the residents.

I went into my work at Miriam's House little knowing what a personal challenge it would be. I think I was prepared for the business aspect, and had a pretty good sense of what it would be like to live and work with women who were ill, but I was shocked at how much my own ego and neediness were tangled up into it all. I thought I'd worked through all that in a previous job (at Samaritan Inns, about which I write in the book).

I found out that if I wanted to be open, fair and compassionate in the work, which I truly did, I needed first to confront the things in me that were keeping me from being that way: the neediness, judgment, assumptions and bias. So an interweaving of the stories of the women with my own journey was the only way to write the memoir with integrity. It's the inward glance at myself, my motives and needs, juxtaposed with my relationship with the women. And I think that also ended up being the best way to show how much I learned from them.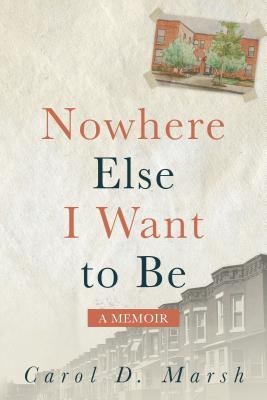 The stories in the book are only a handful of those that happened at Miriam's House during your time there. How did you decide which and whose stories to share?

At first, I simply wrote what I remembered most vividly. I took those stories to Goucher and was taught how to write a book: structure, narrative arc, character, etc. As the initial 30,000 words expanded to more than 90,000, I was also developing the book's themes, so I chose stories that illustrated my themes: transformation, the overarching theme of the book; social justice, which I think may be the most relevant theme for today; addictions and recovery, my own as well as the residents'; and death and dying.

Then there's the consideration of balance. I didn't want the book to be story after story about dying, or to pretend the experience was one happy party. I chose a few deaths that had the most impact on me. Muriel's death was at the top of that list, because of the spirituality of it.

Also, I didn't want it to be romanticized or sentimental. For the sake of honesty, I had to write about all the mistakes I made, but I also wanted to show how gloriously human the women were.

The other big balance decision was about the number of characters. Over the years I worked there, we were a home for more than 150 women and 30 children and we employed more than 40 people. I ended up focusing the narrative on a couple of long-term residents like Kimberly and long-term staff like Faye, with a sprinkling of other residents and staff important for certain stories or themes.

What did you find challenging and/or surprising about the process of writing the book?

When I first started the MFA program, it surprised me that my mentors and classmates wanted me to write in depth about how and why I started Miriam's House. I'd been focusing on the stories of the women, which were most interesting to me, and they liked those, but they wanted more about me than I was then prepared to give. But in the end, that gave me a better platform from which to engage the major theme of the book--transformation--and the most prominent sub-theme, social justice. It also made for a more well-rounded and more honest memoir.

Inkshares is a "crowd-driven" publisher; can you talk about your decision to go that route?

Two reasons for the decision to go with Inkshares, a decision I'm very happy I made. The first was that I got impatient with the process of finding an agent. I'd done everything I was told to do--like have a website, get excerpts published and learn how to write a good query--yet it felt like it was happening on glacial time.

In the past, I'd started Miriam's House and worked hard to make it a viable business. Sitting back and waiting for someone to pick up the book felt so passive--exactly the opposite of my spirit and energy at Miriam's House. So I investigated self-publishing, but had to rule that out because of my constant migraines, which wouldn't allow me the amount of work and promotion required to promote a self-published book.

Around this time, a fellow graduate of the Goucher program told me about publishing her book through Inkshares. I looked at it and liked that they bring the author into all aspects of publication, and pay 35% of net sales. It was a way to be proactive in my publishing effort and also dredge up business skills unused since I'd left Miriam's House.

I took over the business of getting my book published. Though it felt great, it wasn't easy, as there were plenty of days when I just wanted to retreat to a dark room with my painful head, but instead had to spend a couple of hours on the phone or the computer. But it was well worth it. I'm proud of this book in a way I might not be had it been published in a more traditional way. --Katie Noah Gibson, blogger at Cakes, Tea and Dreams
Book Reviews
Fiction
Kensington, $15, paperback, 300p., 9781496706089
Mystery & Thriller
Mira, $15.99, paperback, 352p., 9780778319764
Pegasus, $25.95, hardcover, 368p., 9781681772493
Biography & Memoir

Knopf, $25.95, hardcover, 288p., 9780385353540
History

Oxford University Press, $34.95, hardcover, 320p., 9781849046411
Business & Economics
Grand Central, $25, hardcover, 240p., 9781455568987
Social Science
Inkshares, $14.99, paperback, 325p., 9781942645061
Psychology & Self-Help
TarcherPerigee, $26, hardcover, 256p., 9780143109587
Atria, $16, paperback, 192p., 9781501136344
Health & Medicine
Knopf, $26.95, hardcover, 384p., 9780307701640
Children's & Young Adult

Hyperion/Disney, $17.99, hardcover, 320p., ages 14-up, 9781484763803
Houghton Mifflin Harcourt, $9.99, hardcover, 144p., ages 7-10, 9780544842144
Schwartz & Wade/Random House, $24.99, hardcover, 184p., ages all ages, 9780375870880